Marie Hart Library
The Marie Hart Library holds local information and a wealth of family history information from across Australia, including historical and pioneer records, war records, as well as journals from around the world, and more.
Location
6 Regatta Avenue
Ballina NSW
Australia
(Beside the Ballina Naval and Maritime Museum)
Opening Hours
Monday:
Wednesday:
Saturday:
1st Saturday:
10am - 4pm
10am - 4pm
10am - 4pm (except 1st Saturday of the month)
10am - 1pm only
Closed last 2 weeks of December and 1st week of January.
Fees
Use of the library is free to members.
Visitors are charged $5 per three hours.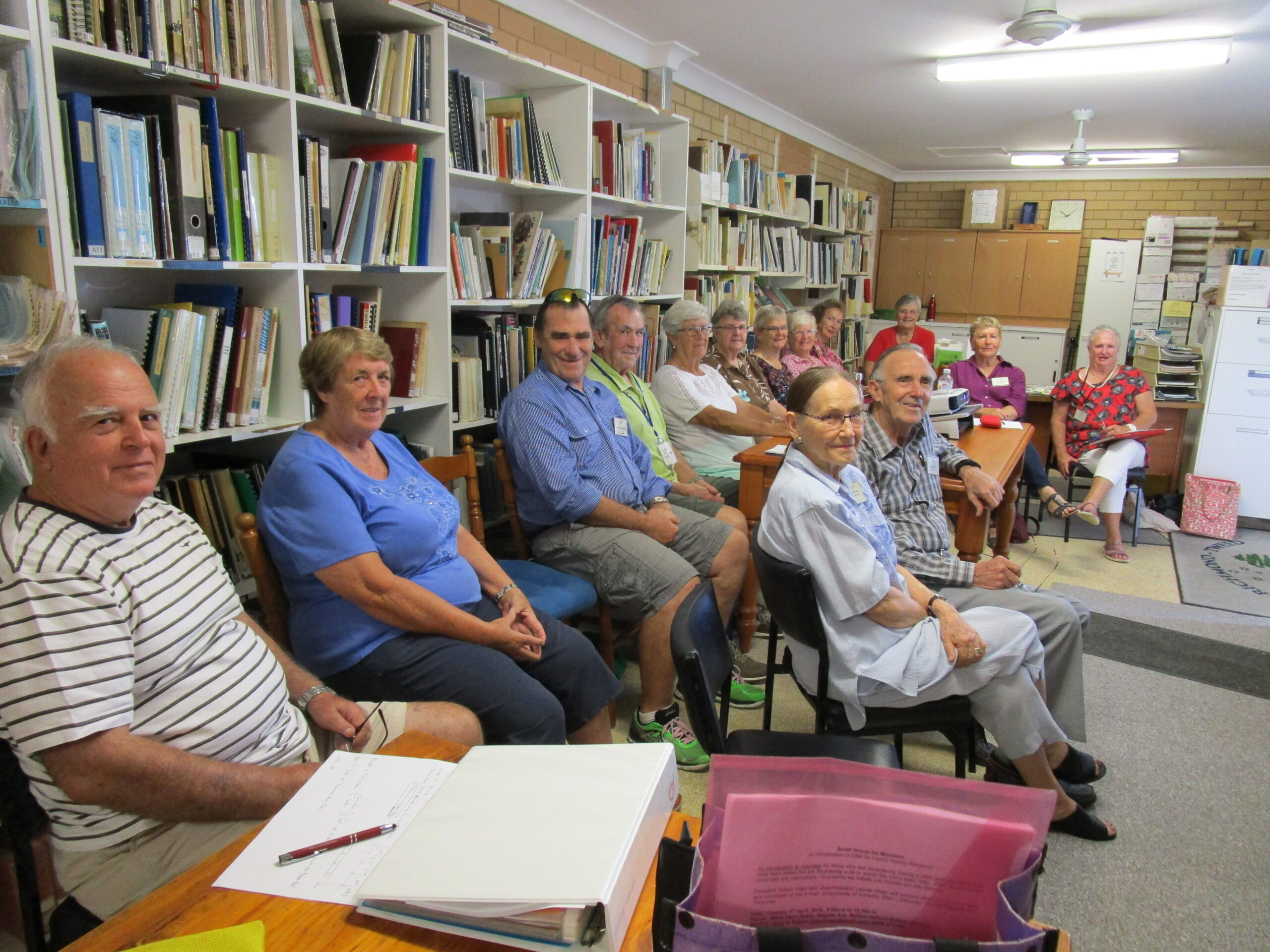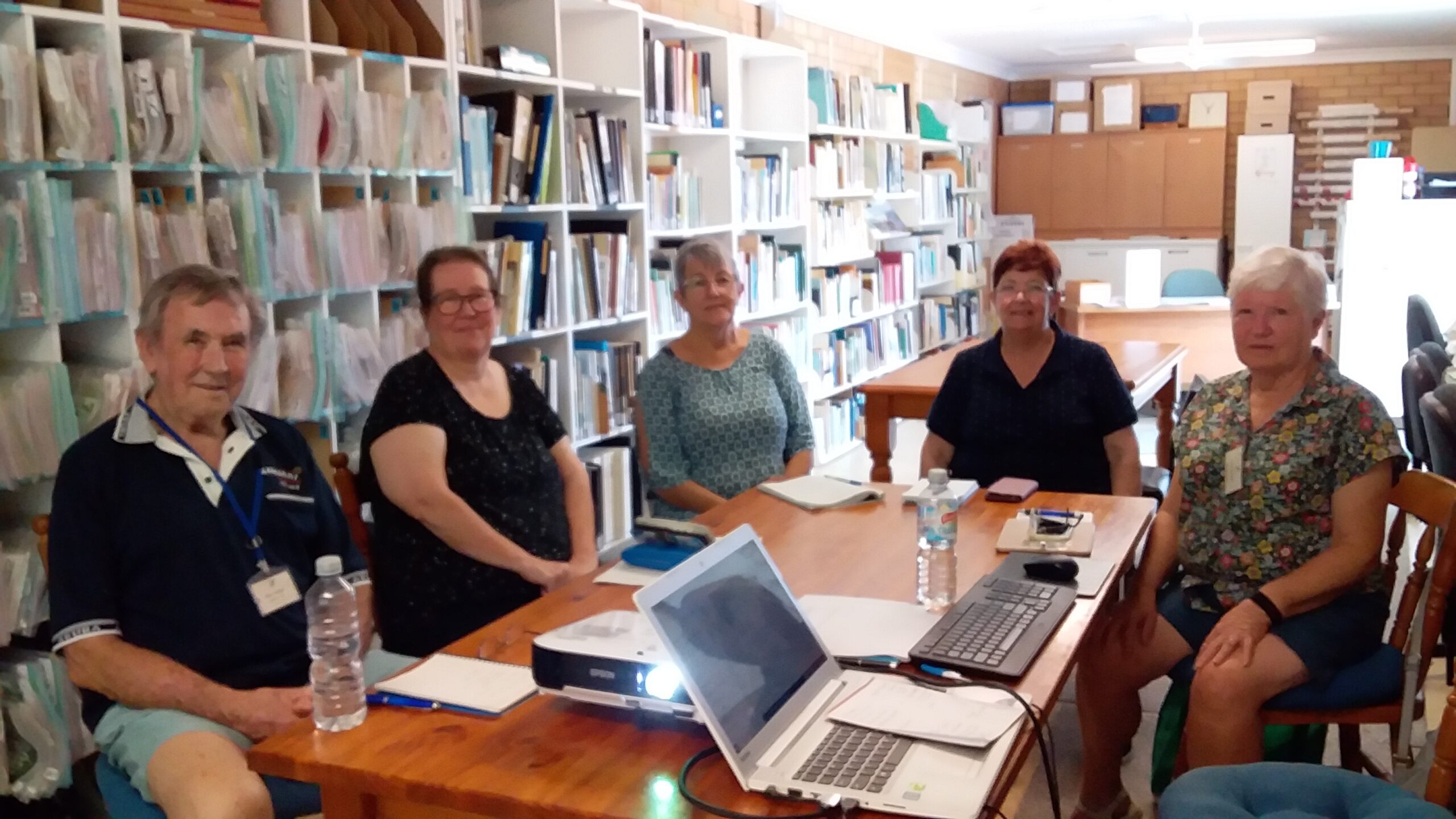 The Marie Hart Library
Our Research Centre was opened in 2007 by Patron Don Page MP. In 2011 the Research Centre was named the Marie Hart Library in honour of our Founding Member Marie Hart in appreciation of her contribution to the establishment of our Society and resources.
The Library is located next to the Maritime and Naval Museum and adjacent to the Ballina Visitor Information Centre.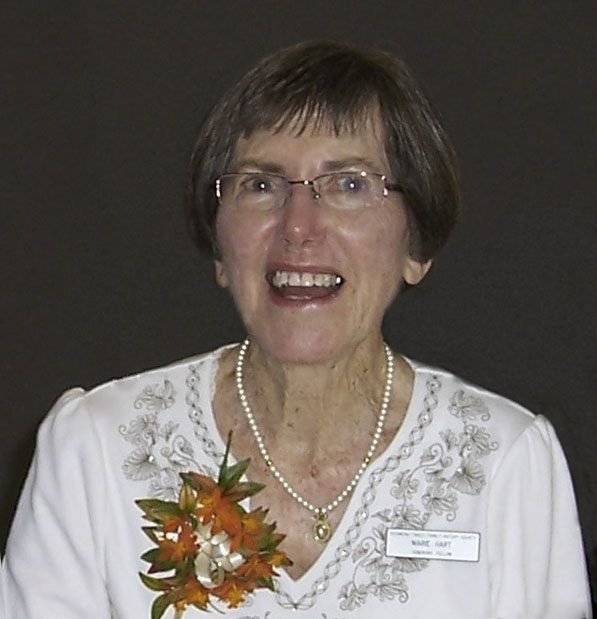 Local Research Requests
If you are not able to visit our library you can submit a research request to locate information in the local area.
Our Research Officer will carry out your request for only $15.00 per hour. If you are a Member from Out of the Area you will receive your first hour of research for free.
Research Resources
The Marie Hart Library holds our local records and resources. Over the years the library has expanded and now holds a wealth of information.
Local Research Resources
Library of Books

Lists of District War Memorials and Honour Rolls

Library catalogue is printed, on the computer and online

Transcripts of School Admission Registers

"Northern Star" Death, Burials, Obituaries (1876-2019)
Additional Research Resources
Historical and pioneer records

War Records

Shipping Lists

Probate Records

Landholder Returns

Colonial Secretary Papers

Cemetery Books

Microfiche

CD's
Computer Resources
We have computers for you to use to access our catalogue. Members have free access to the genealogical website FindMyPast. Internet usage is available for family history research.
Transcript of School Admission Registers (64 area schools)

THRAMP (Honour Rolls and War Memorials)

Cedar Log Journals (from issue no. 1)

"Northern Star" Death, Burials, Obituaries (1876-2020)

Local Deaths and Burials Master Register

Kevin Geaghan's Burial Records (1853 to 1995)

Ballina Shire Cemetery and Interment Register
Extensive Collection of Microfiche
Australian
Index to birth, death and marriages most Australian states

Public Service (Blue Books)

Cemetery Books
International
Small collection of international resources
CD and DVD Collection
Australian
Convict Records

Shipping and Immigration

Cemeteries

Railway Passes

Government Gazettes...particularly NSW
International
(some) English Parish Records

National Burial Index (England)

Also check the "free" disks issued with various Magazine subscriptions for Australia & UK.
Journals
The Society exchanges journals with over 100 other Australian and International Societies.
These journals may be borrowed from the Marie Hart library or perused on site. Journals are kept for a maximum of 10 years and contain valuable articles and contact information.
In recent years many Societies have converted from a printed journal to electronic form. These electronic journals are available for perusal on the library computer and members are emailed a monthly list of newly received eJournals.
To see a list of the e-Journals available visit the Exchange Journal Page.